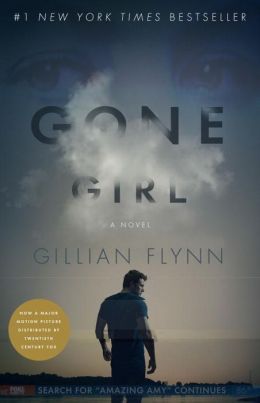 On a warm summer morning in North Carthage, Missouri, it is Nick and Amy Dunne's fifth wedding anniversary. Presents are being wrapped and reservations are being made when Nick's clever and beautiful wife disappears from their rented McMansion on the Mississippi River. Husband-of-the-Year Nick isn't doing himself any favors with cringe-worthy daydreams about the slope and shape of his wife's head, but passages from Amy's diary reveal the alpha-girl perfectionist could have put anyone dangerously on edge. Under mounting pressure from the police and the media–as well as Amy's fiercely doting parents–the town golden boy parades an endless series of lies, deceits, and inappropriate behavior. Nick is oddly evasive, and he's definitely bitter–but is he really a killer?

As the cops close in, every couple in town is soon wondering how well they know the one that they love. With his twin sister, Margo, at his side, Nick stands by his innocence. Trouble is, if Nick didn't do it, where is that beautiful wife? And what was in that silvery gift box hidden in the back of her bedroom closet?
~Taken from Goodreads
If I had to describe what reading this book feels like, I'd say that it's the kind of novel that starts off smoothly and seems pretty normal. The wife disappears, the husband is suspected but everyone is sure he's innocent. The secrets are unwrapped slowly, chapter by chapter and you'll find yourself thinking different things about different characters in different chapters. One chapter will make you feel sorry for the character, the next will cause you to hate him, and the very next will make you feel sorry again.
I loved how the tables kept turning, not once, but again and again. It wasn't a typical novel where I could guess the ending and read just to see if I was right- it was the kind of novel that kept me guessing again and again and surprised me multiple times.
Simply put, this book was delightful and it definitely made me put Gillian Flynn on my list of spotlight authors. There were so many things she covered- police investigations, lawyers, a break down of the whole crime, exploring character histories, how the family reacted- it was amazing and well paced, keeping everything interesting and intriguing.
There is an awful amount of profanity, a couple of pages of violence and quite a bit of adult themes. Nevertheless, you should read this book if you're interested in psychological thrillers. I give this book a rating of 4/5 stars!